USA, Maryland
Bethesda
Northwest of Washington, in the green
---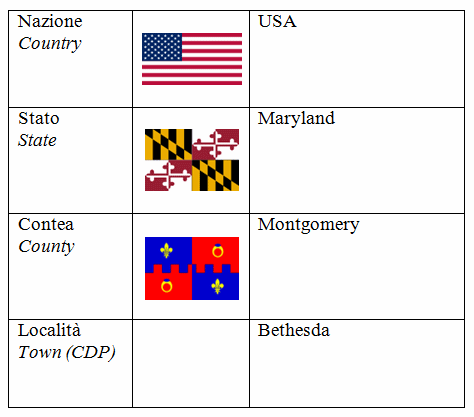 Bethesda is a census-designated place in southern Montgomery County, Maryland, United States, just northwest of Washington, D.C.

It takes its name from a local church, the Bethesda Meeting House (1820, rebuilt 1849), which in turn took its name from Jerusalem's Pool of Bethesda. (In Aramaic, beth hesda means "House of Mercy" and in Hebrew, "bait" "chesed" means "House of Kindness".)

The National Institutes of Health main campus and the Walter Reed National Military Medical Center are in Bethesda, as are a number of corporate and government headquarters.

Bethesda is one of the most affluent and highly educated communities in the country, placing first in Forbes list of America's most educated small towns and first on CNNMoney.com's list of top-earning American towns.
In April 2009, Forbes ranked Bethesda second on its list of "America's Most Livable Cities". In October 2009, based on education, income, health, and fitness, Total Beauty ranked Bethesda first on its list of the U.S.'s "Top 10 Hottest-Guy Cities".

Throughout most of the 19th century, Bethesda was a small crossroads village, consisting of a post office, a blacksmith shop, a church and school, and a few houses and stores.
It was not until the installation of a streetcar line in 1890 and the beginnings of suburbanization in the early 1900s that Bethesda began to grow in population.
The area commonly known as "Downtown Bethesda" is centered at the intersection of Wisconsin Avenue, Old Georgetown Road and East-West Highway.
Other focal points of downtown Bethesda include the Woodmont Triangle, bordered by Old Georgetown Road (Maryland Route 187), Woodmont and Rugby Avenues, and the Bethesda Row, centered at the intersection of Woodmont Avenue and Bethesda Avenue.

Downtown Bethesda Interactive Guide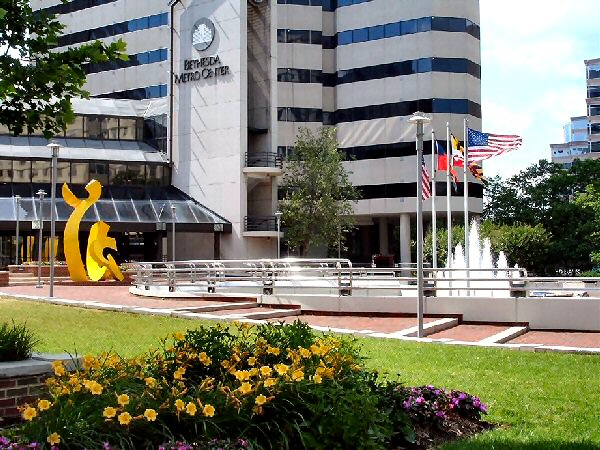 Downtown Bethesda - Il centro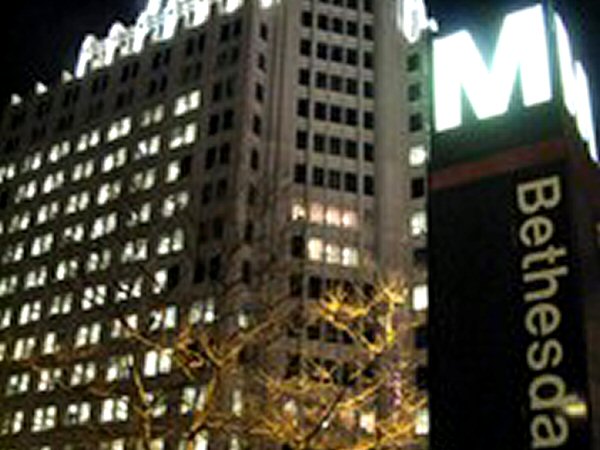 Downtown, night time - Il centro (notturno)


Bethesda è una "census-designated place" che si trova a sud della Contea di Montgomery nel Maryland (Stati Uniti), a nord-ovest di Washington.

Prende il nome da una chiesa locale, la Bethesda Presbyterian Church, costruita nel 1820 e ristrutturata nel 1850, che a sua volta ha preso il suo nome dalla Piscina di Betzaeta (Pool of Bethesda in inglese) di Gerusalemme.

La cittadina è sede dei National Institutes of Health, un'agenzia del Dipartimento della Salute e dei Servizi Umani degli Stati Uniti che costituisce il principale ente governativo di riferimento per quanto riguarda la ricerca biomedica.
"Bethesda System" è un protocollo internazionale di classificazione biomedica per la citologia cervicale.
L'ospedale di Bethesda è citato nel film "L'olio di Lorenzo".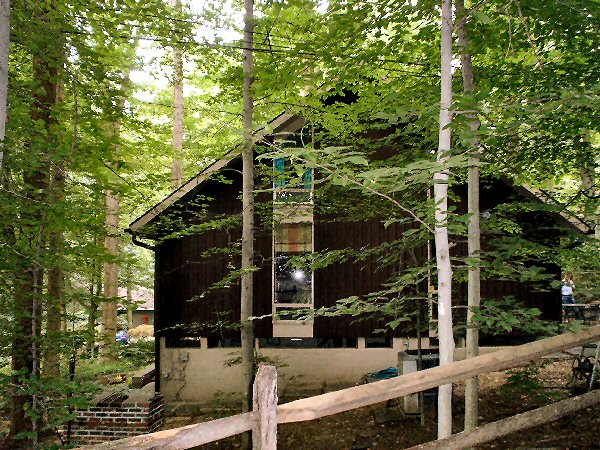 Bethesda, in the green - Nel verde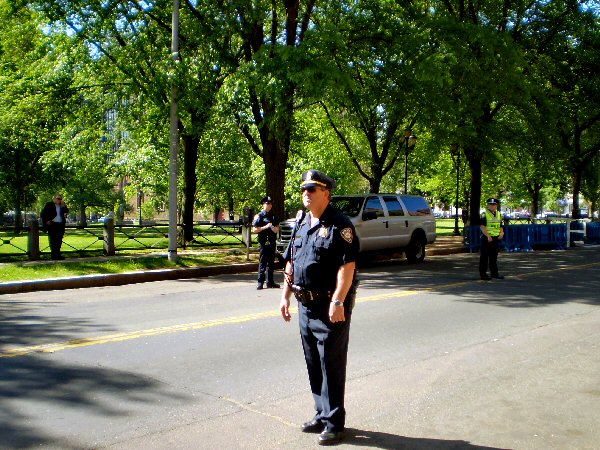 Bethesda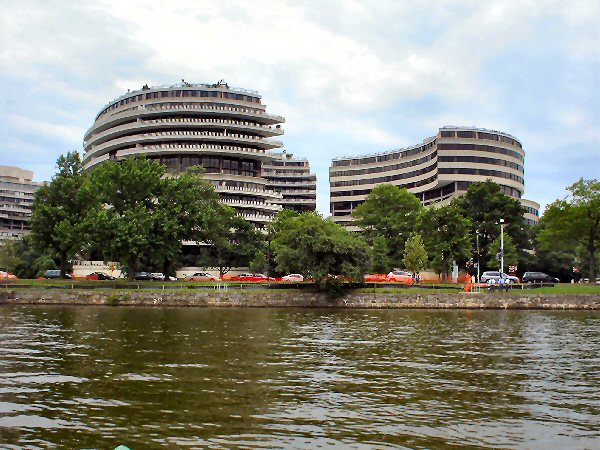 8 miles from Bethesda: the Watergate - Il Watergate, a Washigton
---