Pietro Masci
The Political and Economic Development of MENA Countries
Istituto Studi Europei - Rome, april 2013
---
Istituto Studi Europei
April 23th 2013

Pietro Masci

The MENA Region

The term covers an extensive region and several countries extending from Morocco to Iran, including the majority of both the Middle Eastern and Maghreb countries.
The term is roughly synonymous with the term the Greater Middle East (which is also sometimes taken to include Afghanistan).
The population of the MENA region at its least extent is about 381 million people, about 6% of the total world population. At its greatest extent, its population is roughly 523 million.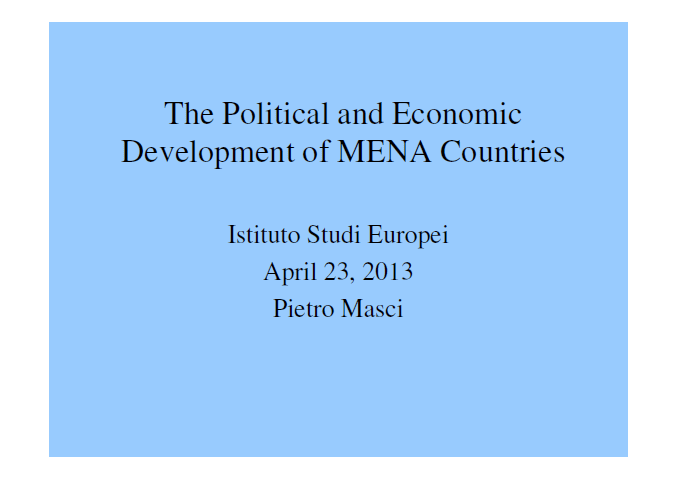 (click the image to read the presentation)
---
(04/23/2013)